Immerse yourself in the world of the ancient Egyptian Pharaohs. Amidst the famous Egyptian collection at the Neues Museum you will "have breakfast with Nefertiti" and be equally captivated by the most beautiful woman in the world and tales of life, love and death in ancient Egypt.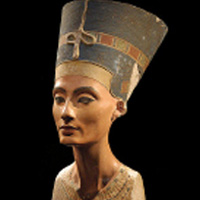 A Different Type of Sightseeing…
What do two-stroke engines and reinforced concrete have in common? You'll quickly see when you get behind the wheel of East Germany's cult two-stroke "Trabi" and drive to the (concrete) remains of the Berlin Wall. Along the way you'll see many famous sights: the boulevard Unter den Linden, Potsdamer Platz, the government district and the Scheunenviertel neighbourhood. An authentic way to see the many faces of Berlin!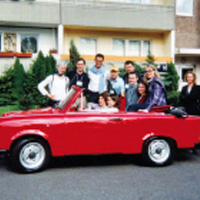 As the author Theodor Fontane said: "One sees only what one knows." Aboard our touring boat, you'll enjoy a lovely meal as you cruise from the Wannsee Lake to the Glienicke Bridge and take in all the sights: the summer villa of the painter Max Liebermann, the site of the Wannsee Conference, the legendary Wannsee beach and lido, the Peacock Island, Cecilienhof Palace and the most famous opening in the Iron Curtain – a delightful pleasure cruise and a fascinating look at history!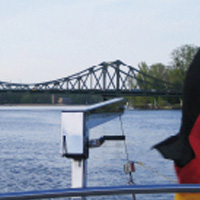 Exploring Prussian Arcadia
Follow in the footsteps of the great Prussian kings as you cycle through what is known as "Prussian Arcadia". An incredible world heritage site awaits you from Babelsberg to the New
Garden to Sanssouci. French and English gardens, the historic Russian colony, the Dutch quarter, Italian villas – Potsdam's cultural landscape has become a cosmopolitan work of art in itself. A tour for culture lovers and connoisseurs!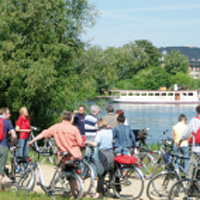 The day began with a royal flair and comes full circle with an exclusive dinner in Frederick the Great's guest palace or in Cecilienhof Palace. Cosmopolites might prefer to dine in the Reichstag or the Meilenwerk, a historic tram depot full of exquisite classic cars. As Frederick the Great, or "Old Fritz", used to say: to each his own.